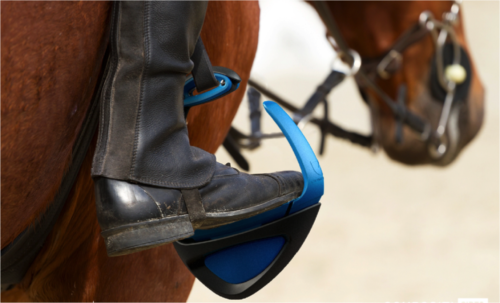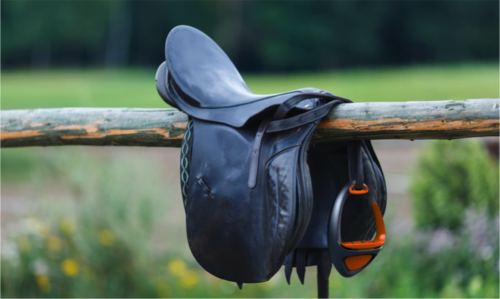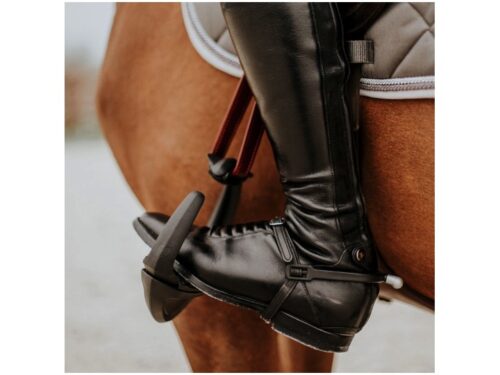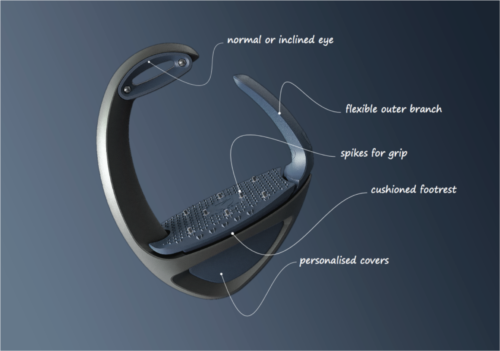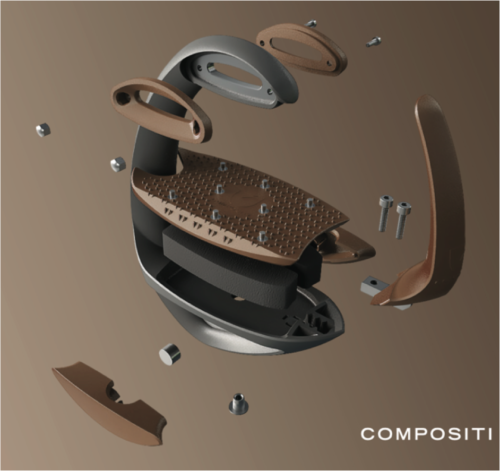 Ellipse, the safety stirrup for Compositi
Assignment:
To design a single-branch safety stirrup for the Compositi Performance range.
Objectives:
To create a safety stirrup that allows the foot to be released from the stirrup during a fall thanks to a flexible branch, with jump jockeys as the main target.
Also, to design a stirrup with excellent ergonomics including, amongst other things, a shock-absorbing sole.
Constraints:
To avoid any distortion to the single-branch stirrup by integrating a stainless-steel structure, thus enabling a lifetime guarantee.
Materials:
Polymer (plastic injection) on a metal structure. Flexible branch made of shape memory elastomer.
Strengths:
– Safety in case of a fall
– General ergonomics
– Sturdiness of the product
Client:
Compositi is an innovative Belgian equestrian accessory brand, which meets the needs of horse and rider throughout their lifetime. This product was created in collaboration with Cides.