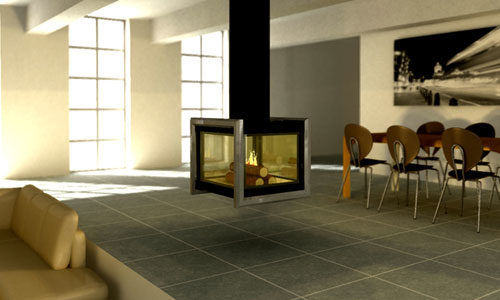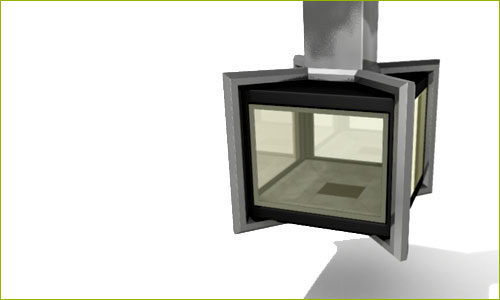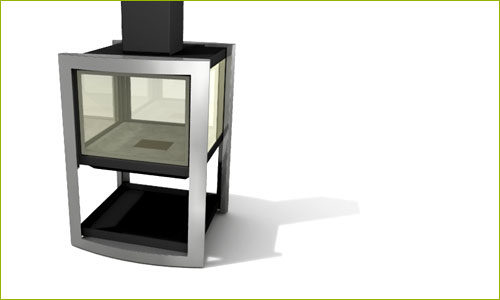 Optio modular fireplace
Assignment:
To study innovative central, suspended or freestanding fireplaces, with optional frame sets.
Objectives:
To create a small central fireplace that is easy to use and maintain. Fireplace available in a range of 6 models (3 sets of frames for a suspended or freestanding fireplace), using Don-Bar's expertise (bending sheet metal).
Constraints:
Safety for the user, window blackening, smoke extraction
Materials:
Folded sheet metal, firebricks, glass
Strengths:
– Maximum flame visibility (visible on 4 sides)
– Simple frame assembly
– Reduced size
– Colour/depth contrast
Client:
Don-Bar (Belgium), a fireplace, open fire and designer fireplace manufacturer