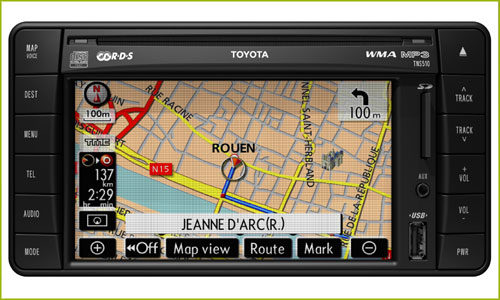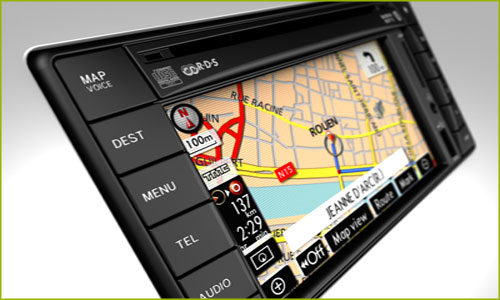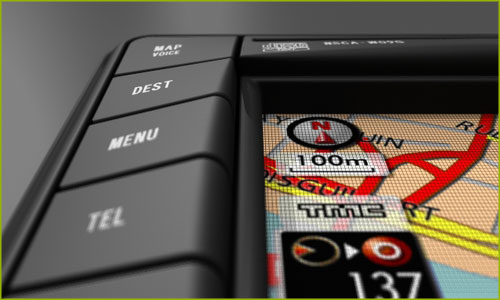 GPS with touchscreen
Assignment:
To study the GPS front panel to be integrated into the Toyota automotive range.
Objectives:
To be included across the range of Toyota dashboards, design based on vertical symmetry. To comply with GPS, phone and audio functions.
Constraints:
Steel structure + ABS injection moulded shell
Materials:
Stainless steel
Strengths:
– Simple and intuitive (ergonomics)
– Discreet product
– …
Client:
AW Europe, a member of the Aisin AW Group, a leading manufacturer of integrated navigation systems and automatic gearboxes for the automotive industry.