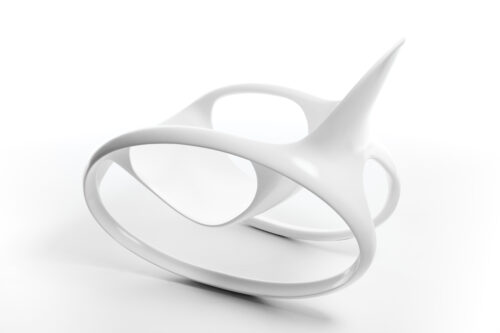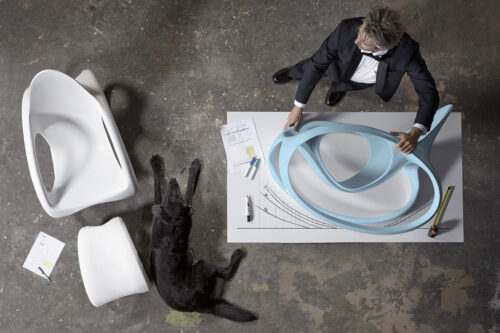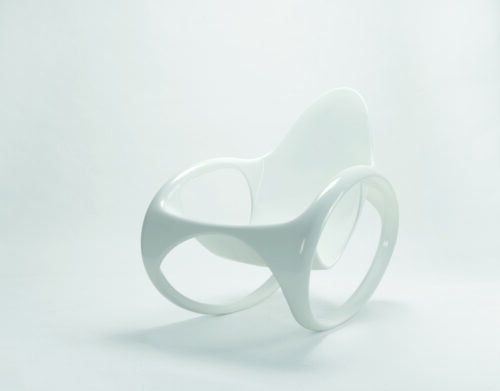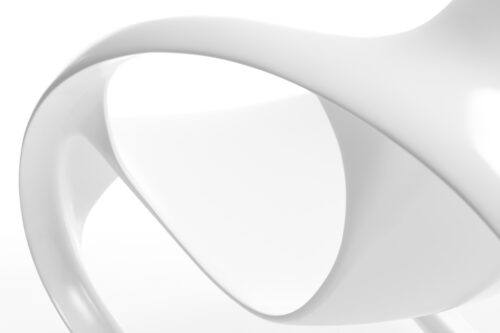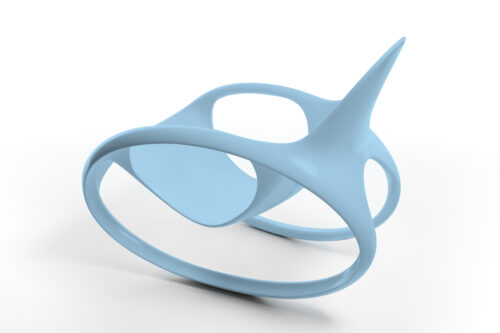 Mrs Ippy, the rocking chair for Liparus
Assignment: To design and produce a rocking chair for the design publishing brand Liparus.
Objectives: To achieve the best balance between structural strength and a light / transparent appearance, alongside an effortless rocking motion achieved with as little movement as possible.
Constraints: To ensure that a child cannot overturn the chair and therefore to work with quite a low centre of gravity.
Materials: Epoxy resin over a metal structure
Strengths: – Simple and ergonomic – Sleek shape – Safety
Client: Liparus is both a Belgian design publishing workshop and a creative studio with a poetic and authentic approach. The workshop produces quality pieces overcoming technical challenges, while upholding simple and fundamental values.